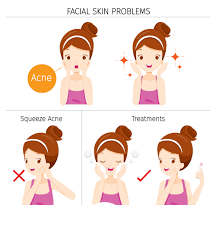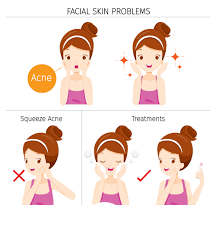 On Sale
ACNE FACIAL $80
Description
This service is design to control acne in order to prevent the growth of bacteria. The skin repairing treatment fights difficult acne on multiple fronts. Advanced deep-cleaning exfoliation dissolves dead surface cells while enhanced oxygen deeply purifies and softens pore-clogging debris, kills acne bacteria, and delivers nutrition into the skin. A cooling, calming mask soothes inflammation and leaves skin glowing with oil-free hydration.
Add-ons for facial are included
• OXYGEN SPRAY GUN Injects the beauty product into the bottom of the epidermis via the pressure oxygen injection, which strengthens the cells, increases its resistibility, dispels the waste easily and promotes its metabolism. It treats and improves the problems such as dark and dim skin, wrinkles, looseness, pigmentation and the conventional skin problems.
• HIGH-RADIO FREQUENCY Softens fine lines and wrinkles, relieves area of puffiness. Renews skin texture and tone. It promotes healthier hair growth, clears acne, and refines large pores. Firms and tones sagging skin. Renews skin texture and enhances skin care product penetration.

• RED LED OXYGEN MASK The red light enhances the cells activity, promotes cells metabolism, and makes skin excrete a large number of collagen protein and fiber tissue to fill on their own; accelerates blood circulation, increases skin elasticity and improves withered and yellow skin. Then it achieves the benefits of anti-aging, anti-oxidation and repairing the skin. The results are overwhelmingly better than the traditional skin care. It is especially useful for people with a sub-healthy skin state and dry skin.